Bob Marley Don't Worry Be Happy T-Shirts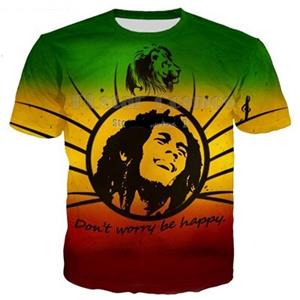 Bob Marley Don't Worry Be Happy T-Shirts
Regular price
$29.99
Sale price
$24.99
The Bob Marley Don't Worry Be Happy T-shirt is the ideal garment for displaying a timeless message.
Washing Instructions
Washing with cold water, do not use bleach, hang dry, do not iron, do not dry clean.
The main function of the quick-drying shirt is to quickly wick away sweat, Because the sweat from the skin is quickly absorbed and spread quickly.
Similar products
Customers who viewed this item also viewed